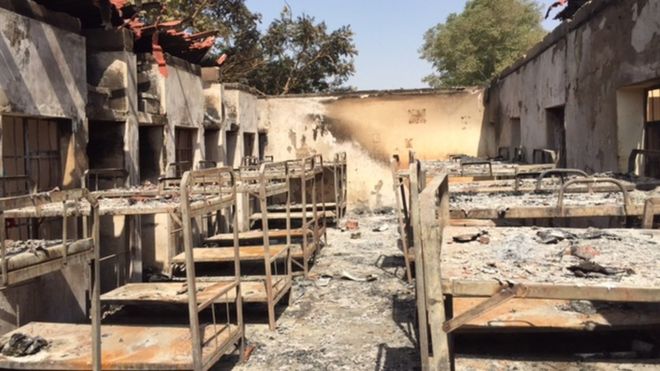 At least seven female students have died after a fire at a boarding school hostel near the northern Nigerian city of Kano on Sunday night, officials say.
Most of the deaths resulted from a stampede as hundreds of students rushed to escape the blaze through two exits, the Kano state officials said.
Twenty-five others were injured in the fire which broke out as students were sleeping at the government-run girls school in Jogana village, they added.
The cause of the fire is not yet known.
Fire-fighters spent seven hours trying to put out the blaze, an eyewitness told the BBC's Hausa service.
The government has closed the boarding school and ordered full investigation into the fire.