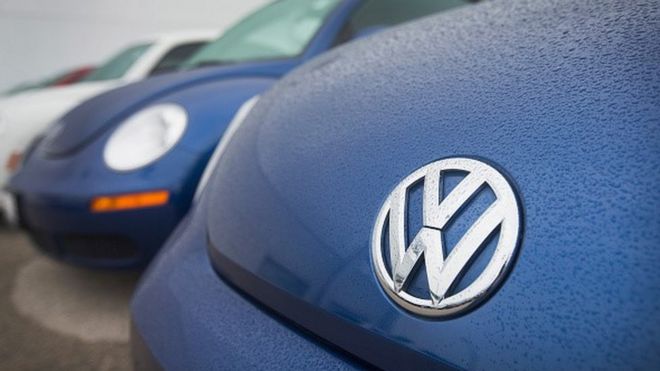 VW is facing changes that "will not be painless" in the wake of its emissions scandal, the car giant's new chief executive, Matthias Mueller, has said.
All investments that were not deemed absolutely necessary would be abandoned or delayed, he said.
Technical solutions were "within view" and the firm would do everything it could to keep jobs secure, he added.
Europe's biggest carmaker has said emissions test-cheating software is present in 11 million diesel vehicles.
Mr Mueller told employees at VW's Wolfsburg home plant in Germany: "I will be very open: this will not be painless."
Future investment in plant, technology and vehicles would be put "under scrutiny".
"We will do everything to ensure that Volkswagen will stand for good and secure jobs in the future," he added.
The emissions scandal engulfed the German car giant after it admitted cheating emissions tests in the US.
In the UK, 1.2 million vehicles could be affected. Eleswhere in Europe, France and Italy have opened investigations into the rigging of the tests.