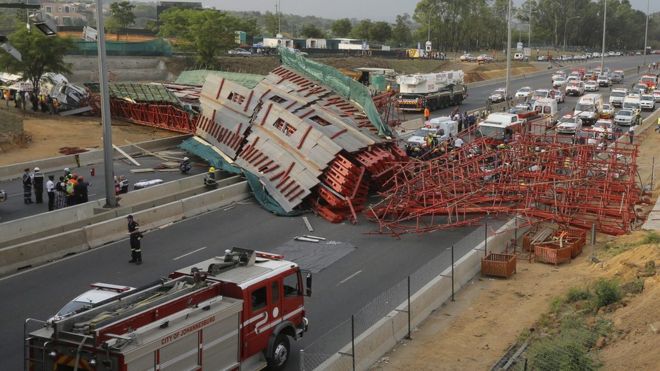 Two people have been killed and around 20 injured when a temporary bridge collapsed over Johannesburg's main motorway, South African emergency services say.
The bridge collapsed onto the main highway between Johannesburg and the capital, Pretoria, during rush-hour.
The accident happened near a busy slip road to the Sandton financial district.
Emergency services were still attempting to reach some of those trapped, late on Wednesday afternoon.
"At least five of the injured are critical and the numbers may change as there are still people trapped beneath the structure," Chris Botha, a spokesman for privately-owned emergency services company Netcare 911, told the Reuters news agency.