US Defence Secretary Ashton Carter says there are indications that four Russian cruise missiles that crashed in Iran rather than Syria had malfunctioned.
He is the first US official to comment publicly on the missiles that the US said fell in Iran on Wednesday.
But Russia has denied the missiles crashed, saying all 26 of them had hit their targets in northern Syria.
The missiles were fired from the Caspian Sea some 1,500km (930 miles) away, travelling over Iran and Iraq.
They were launched in support of a major ground offensive by Syrian government troops in western Syria.
Defence Secretary Ashton Carter also told reporters on Friday that the US was looking at new ways to work with and train moderate Syrian opposition groups.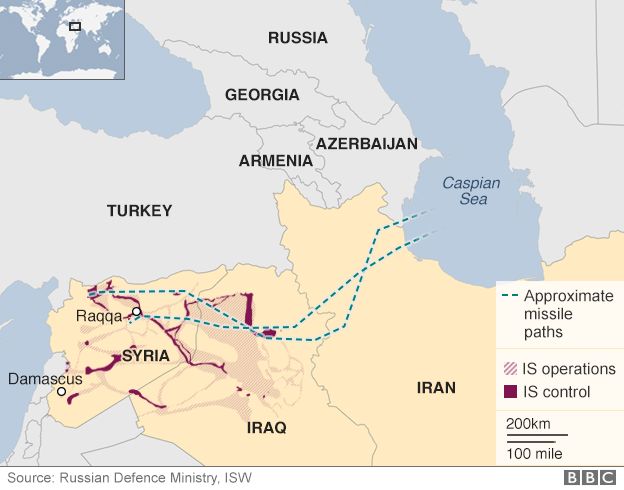 He said that the US wanted to help "capable and motivated" opposition forces like the Kurds in northern Syria, who actively wanted to fight Islamic State militants.
It follows a New York Times report saying that the Obama administration had ended the Pentagon's $500m (£326m) programme to train and equip Syrian rebels after suffering a series of setbacks.
The US military admitted last month that one group of US-trained rebels had handed over their vehicles and ammunition to fighters linked to al-Qaeda.
Mr Carter, who was speaking in a joint press conference with his UK counterpart, said President Barack Obama would give more details on this "shortly".
He also said that Russia's operations in Syria were "fundamentally flawed" and would "inflame the civil war and therefore extremism".
The US has accused Russia of launching air strikes in Syria without any warning.
Moscow says it has been hitting positions of the so-called Islamic State (IS), and denies reports that Russian strikes have mainly targeted other opponents of Syrian President Bashar al-Assad.