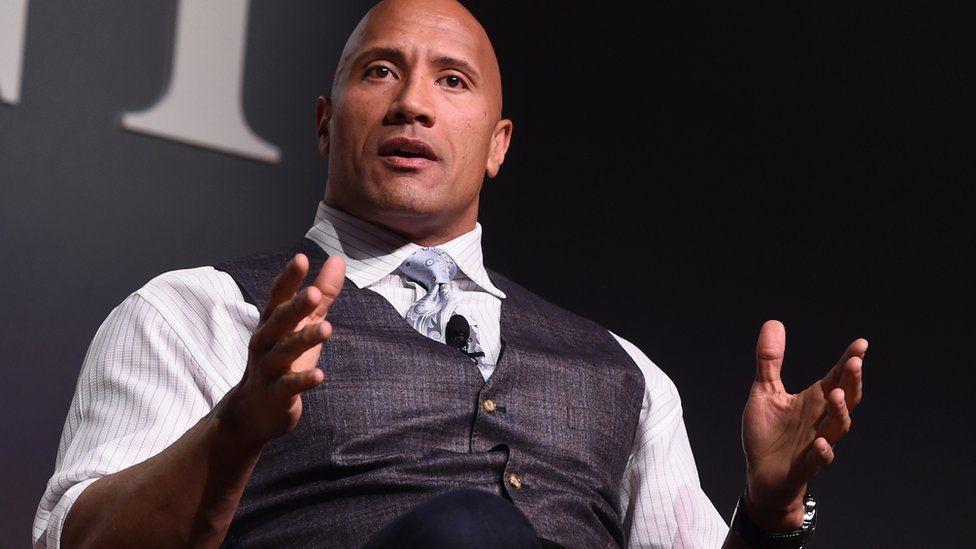 The Rock says a bout of a depression led to his career-defining moment of becoming a wrestler.
While in his 20s, Dwayne Johnson battled the mental health illness after being dropped from his Canadian football team, the Calgary Stampeders.
"You feel like you're alone and you feel like it's only you," the wrestler-turned-actor explains.
The interview with Oprah Winfrey's television network, OWN, will air on Sunday evening in the US.
"One of the most important things you could realise is that you're not alone," he says.
"You're not the first to go through it. You're not going to be the last to go through it."
Dwayne had been playing Canadian football for four years when he was dropped and became depressed.
After six weeks he was asked by his coach to return.
"He called me and said, 'I know we cut you but I'd like you to come back,'" he remembers.
"I hung up the phone and my dad said, 'You're going to do it, right?' and I said, 'No, I don't think so. I think I'm done with that.'"
His dad told him he was throwing his career away.
"Maybe I'll be no good but I feel like I have to do this," he says on deciding to become a wrestler.
"It ended up being one of the greatest chapters in my life."