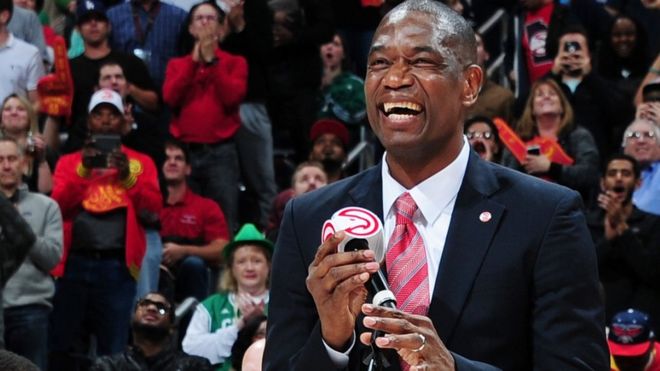 Former NBA basketball player Dikembe Mutombo has been honoured by the Atlanta Hawks by retiring his shirt number 55.
Retiring a number is a mark of respect and means no player from that team will wear 55 in the future.
The 7ft 2in (2.18m) tall Democratic Republic of Congo player was discovered when he was studying at Georgetown University.
He was named an NBA All Star eight times before retiring in 2001.
He was also named defensive player of the year four times.
"I would have never thought that one day a son of the Congo would be here having his jersey retired," Mutombo said at the ceremony which was held during half time at the match between the Atlanta Hawks and Boston Celtics game on Tuesday.
In retirement, he plans to carry on his humanitarian work, which has included funding a new hospital in DR Congo's capital Kinshasa.