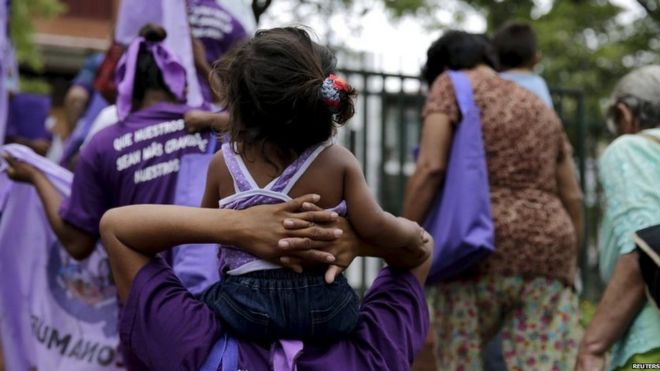 The president of Paraguay has fired the head of the country's indigenous affairs office after he apparently kicked an indigenous woman.
A social media video shows Jorge Servin lift his knee and connect with the woman in the stomach.
President Horacio Cartes said he could not allow someone representing indigenous people to kick them.
Mr Servin denied striking the women during a protest, and said he had lifted his knee in self-defence.
The Ava Guarani indigenous community had been demonstrating in the north of the country after Mr Servin sent a bill to the Paraguayan parliament restricting the leasing of state land by indigenous people.
The National Indigenous Institute is responsible for developing policies related to the 19 ethnic communities of Paraguay.
Around 2% of the Paraguayan population identifies themselves as indigenous with most of them living in extreme poverty.