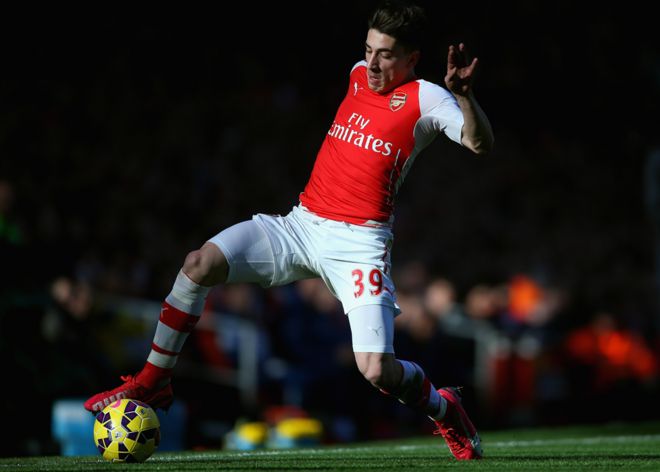 When Usain Bolt broke the 100m world record in 2009, it took him 4.64 seconds to run the first 40m. But it's been reported that Arsenal defender Hector Bellerin ran the same distance in 4.41 seconds. So could Bellerin beat Bolt in a race?
When he was asked if he would like to run against Usain Bolt, Bellerin replied, "Obviously I would fancy it, but there's nothing I think I could do. He's a sprinter, he's the quickest man in the world."
Really Hector? Because everyone on Twitter keeps saying it's you.
On closer inspection though, it seems the men's times might not be comparable.
Earlier this year, fellow Arsenal player Theo Walcott explained that the team's speed tests are measured by "gates that you run through" - there's one laser at zero metres and another at 40m.
"What we don't know is what Bellerin is doing directly before this [first] timing gate," says former Great Britain sprinter, Craig Pickering.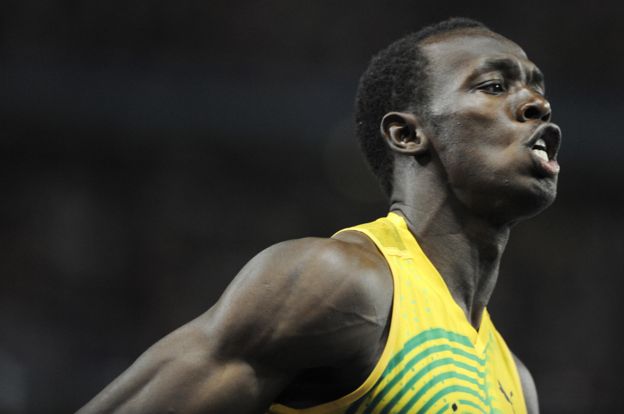 "In a 100m race, the gun starts the race. The clock starts, the athletes have to react to that gun. It takes about 0.15 of a second.
"The athletes then have to accelerate from zero velocity to their maximum velocity, and we know that their first step takes about half a second. So if Bellerin is already hitting this timing gate at quicker than zero [velocity], which he will be, then he already has a massive advantage."
"In a 100m race the clock stops when your chest crosses the finish line. When we are using lasers it could be any part of the body. So it could be the arm, which can be upwards of half a metre in front of the chest," he says.
Pickering suspects that the footballer's time may have been skewed at the second laser too.
It's sometimes suggested that Bolt is a slow starter - but Pickering, who has raced against him, doesn't buy it.
"Bolt gives you the impression that he is not a particularly quick starter. He is not amazing at 10m relative to the best sprinters in the world but he's still ballpark, so he's still better than 99.9% of the world's population have ever been to 10m… When he broke the world record in the 100m, I believe his 60m split was, if not the fastest, at least in the top two fastest 60m times ever."
Although we don't have any footage of Bellerin's 40m run, we do have statistics from Premier League matches. So how do other football player's speeds compare?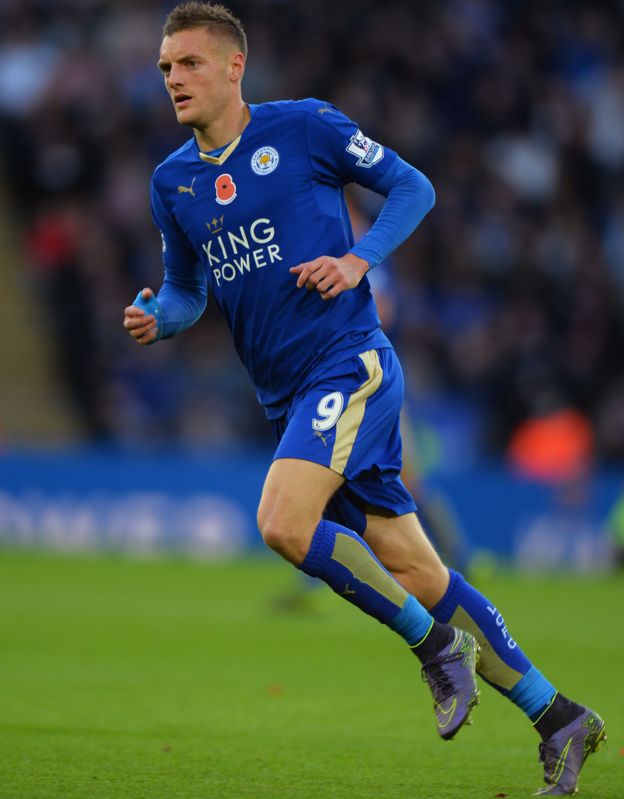 "When Usain Bolt broke the world record, he hit a top speed of 44.72 km/h," says David Eccles from ChyronHego, a company which has been providing player tracking data for Premier League clubs for the past three years.
"I've never seen a player go above 36km/h as a top level speed," he adds
So far this season, Bellerin's record during a match is 34.74km/h, according to Eccles's statistics.
ChyronHego uses six high-definition cameras inside stadiums to capture the players at a rate of 25 frames per second. These images provide data on the location and speed of every player on the pitch.
Jamie Vardy, from Leicester City, holds the crown for the fastest player so far this season with a top speed of 35.44km/h.
Fastest footballers*
Player
Team
Top speed (km/h)
Jamie Vardy
Leicester City
35.44
Jeffrey Schlupp
Leicester City
35.26
Divock Origi
Liverpool
35.15
Kyle Walker
Tottenham Hotspur
35.09
Billy Jones
Sunderland
35.07
Jesus Navas
Manchester City
35.06
Marc Albrighton
Leicester City
35.00
Victor Moses
West Ham United
35.00
Joshua King
Bournemouth
34.99
Cameron Jerome
Norwich City
34.97
Ritchie de Laet
Norwich City
34.97
Mame Biram Diouf
Stoke City
34.97
Carl Jenkinson
West Ham United
34.89
Alberto Moreno
Liverpool
34.88
Charlie Daniels
Bournemouth
34.86
Wes Morgan
Leicester City
34.76

Hector Bellerin

Arsenal

34.74

Cedric Soares
Southampton
34.74
Moussa Sissoko
Newcastle United
34.68
Theo Walcott
Arsenal
34.68
Source: Opta/ChyronHego
*Premier League, this season
But before anyone quits football to focus on their peak velocity, they should remember that Usain Bolt is envious of them!
It is no secret that he fancies his chances as a football player.
Bolt was recently asked about his ambition to play for Manchester United by MUTV.
"I think I should do a trial and see if they would say, 'All right, come on' or they'd say 'No, you're not any good,'" said Bolt.
"I think I would be pretty good because I'm fit, I'm quick, I can control the ball and I understand all the play.
"So I think if I do a trial then they would say, 'You know what, here is a contract for five years... Let's just do it!'"
Maybe he could ask Bellerin for some tips.
---
Another quick read from the Magazine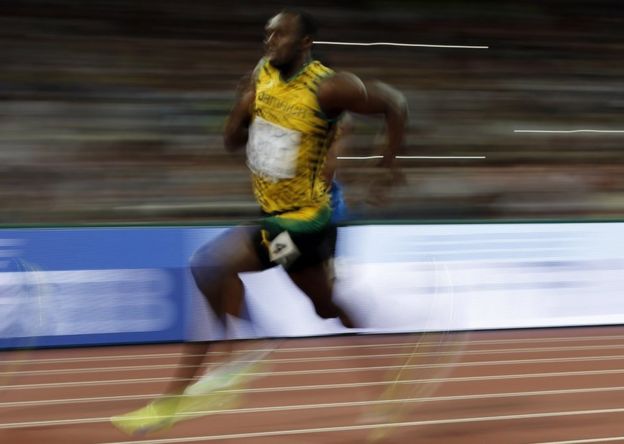 Since the Beijing Olympics in 2008 Usain Bolt has won every race he's entered at a World Championship or the Olympics, with the exception of one, where he was disqualified for making a false start. So how does he do it?