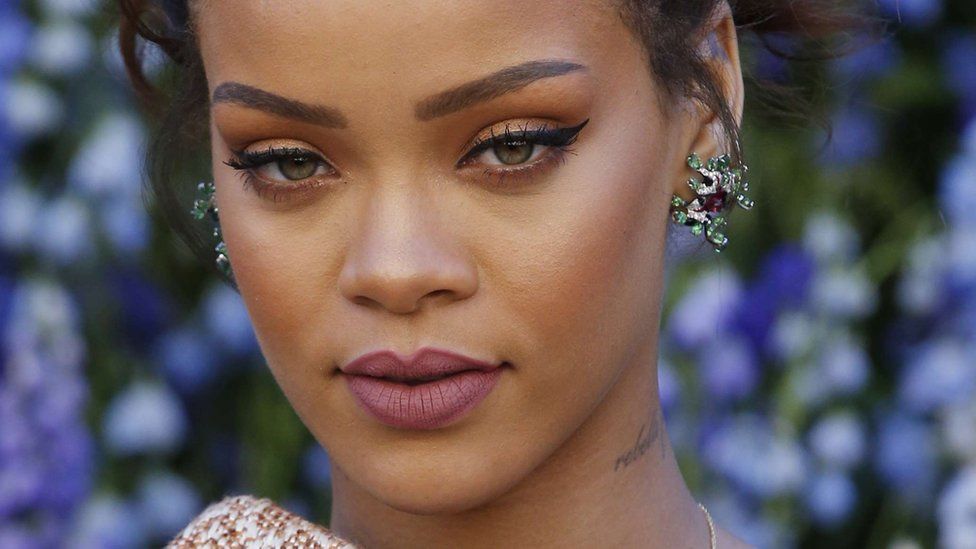 Rihanna has announced a huge world tour as speculation mounts that she's about to release her new album.
The singer will play 70 dates across North America and Europe in 2016, supported by The Weeknd, Big Sean and Travis Scott.
As part of that, she'll perform six dates in the UK during June.
Despite not revealing the exact release date of her eighth album, Rihanna has already presented the artwork and name for the record. It's called Anti.
The speculation is that the album will come out on Friday.
A large number of adverts for Anti were shown during Sunday evening's American Music Awards, hinting that something is about to come out.
She released seven albums across seven years and Anti will be number eight. It'll be her first release since 2012's Unapologetic.
As for the gigs, they will be part of her first full tour since Diamonds in 2012.
Inevitably, summer gigs in 2016 are likely to lead to a few festival appearances although nothing's been confirmed at the moment.
Tickets go on sale on Thursday 3 December although members of Jay Z's streaming service, Tidal, will be able to get them sooner.
The UK dates are:
Coventry, Ricoh Arena - 14 June
Cardiff, Principality Stadium - 16
Sunderland, Stadium Of Light - 18
London, Wembley Stadium - 24
Glasgow, Hampden Park - 27
Manchester, Old Trafford Cricket Ground - 29