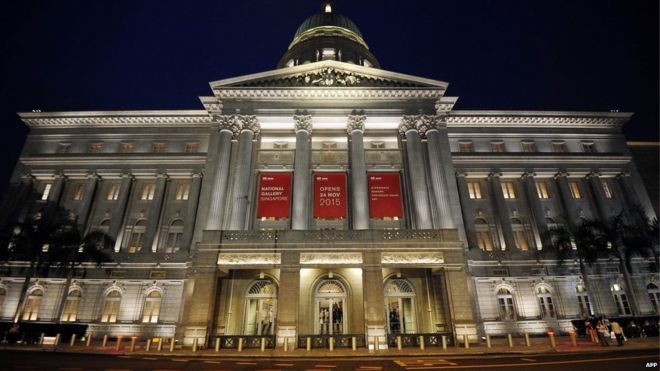 Singapore has opened its state-of-the-art National Gallery, home to the world's largest public collection of modern art from South East Asia.
The 64,000-sq-m (689,000-sq-ft) attraction has taken a decade to come to fruition and cost about £250m.
The gallery is housed in the restored former British colonial-era Supreme Court and City Hall buildings.
Prime Minister Lee Hsien Loong, who opened the gallery, said he hoped it would become "the pride of Singapore".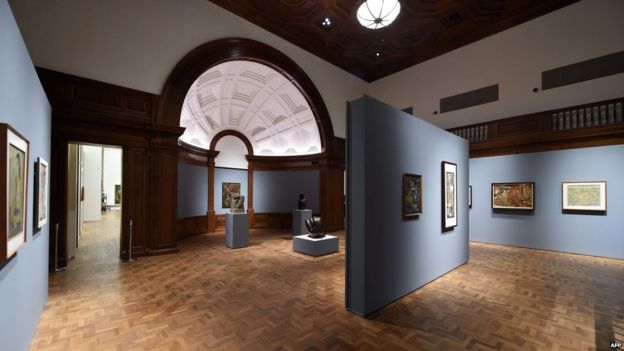 The project is part of the city-state's wish to become a centre of culture and the arts and to overcome its traditional reputation as a money-driven, and somewhat sterile, environment.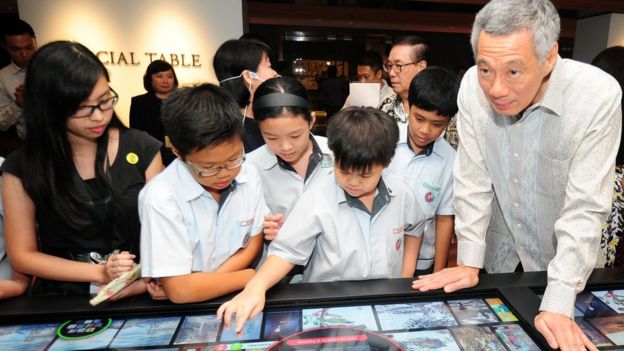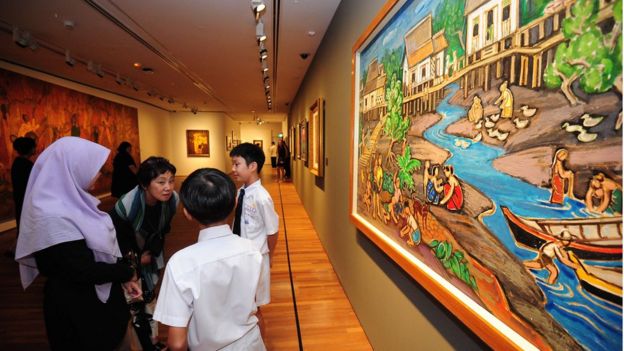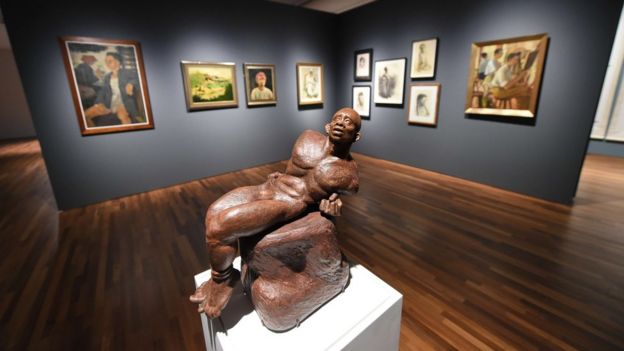 Inside are more than 8,000 works from the 19th and 20th Centuries in all media - painting, sculpture, printmaking, photography and video.
Artists showcased include Fernando Amorsolo and Imelda Cajipe-Anday, of the Philippines, and forerunners of modern art in the region such as Indonesia's Raden Saleh. The gallery also has an area dedicated solely to Singapore art.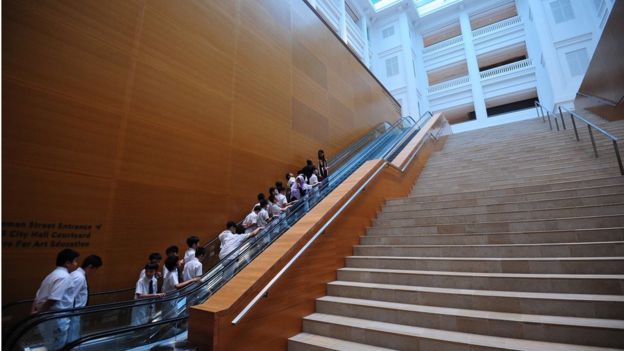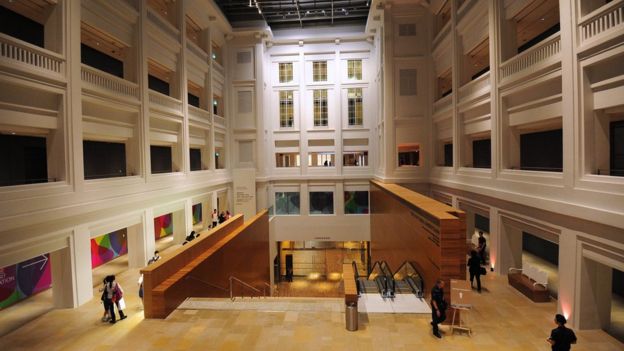 Future plans include a rolling programme of international exhibitions.
In March, it has plans to hold an exhibition on modernism with the Centre Pompidou in Paris. And in October, the gallery hopes to collaborate with London's Tate Britain on a display of work telling the story of the British Empire.
On the forthcoming opening weekend, a carnival will include art workshops, interactive installations and food stalls.
Admission to the museum's galleries and exhibitions will be free during the opening fortnight, from Tuesday 24 November to 6 December.