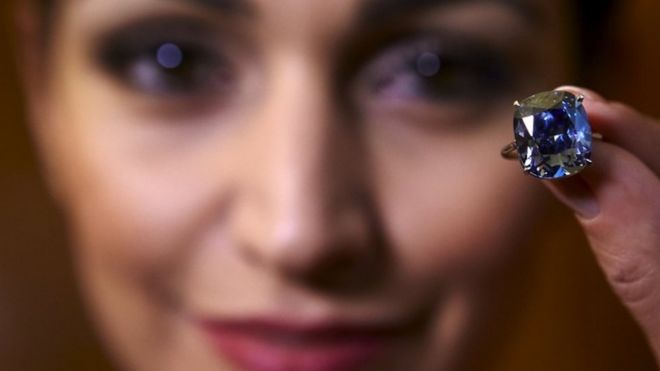 A 12.03-carat Blue Moon diamond has been auctioned in Geneva for $48.4m (£31.7m) Sotheby's has said.
The cushion-shaped diamond, mounted on a ring, was bought by a private collector from Hong Kong.
The sale comes a day after rival auction house Christie's sold a rare 16.08-carat pink diamond for $28.5m.
In 2013 a diamond known as the Pink Star was sold for what is believed to be a record breaking $83m (£52m) - also at a Sotheby's auction in Geneva.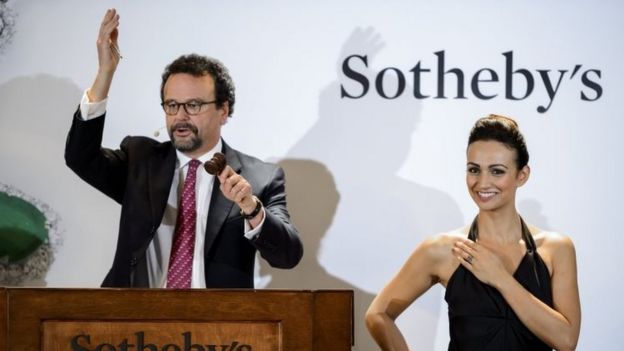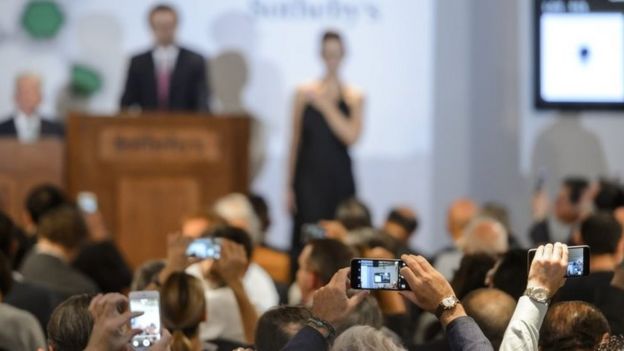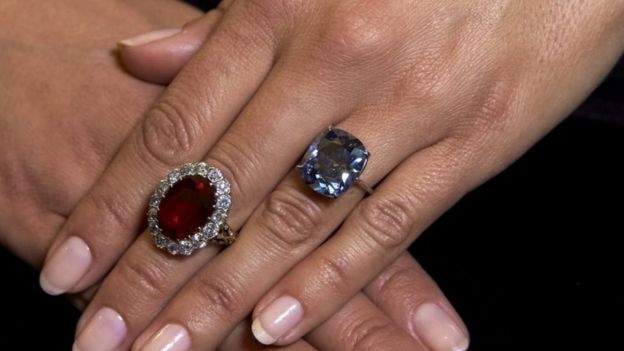 'Beautiful stone'
Sotheby's spokesman David Bennett described Wednesday's Blue Moon diamond as "magical".
"I've never seen a more beautiful stone," he said.
"The shape, the colour, the purity, it's a magical stone and everybody, I think, who put it on their finger thought so."
Two bidders were locked in a telephone bidding war for eight minutes before the hammer went down on Wednesday's sale, correspondents say, with the jewel not exceeding its pre-sale estimate of $35-$55m.
The diamond was found in South Africa in January last year and its striking blue colour is attributed to the presence of the element boron within its crystal structure.
Experts say the market for coloured diamonds has in recent months become increasingly strong, with both blue and pink diamonds attracting a lot of attention in jewel sales in Geneva.
Coloured diamonds are among the rarest in the world, even ones that are not particularly vivid or clear.
---
World famous diamond sales